Joan Oppel wrote this piece which appears in the March, 2010 issue of The Pedal Patter, the monthly newsletter of the Potomac Pedaler Touring Club.  Joan was on Tour d' Indochine a year ago.
The article had no pics so I'm taking the liberty to add a few from the trip.
***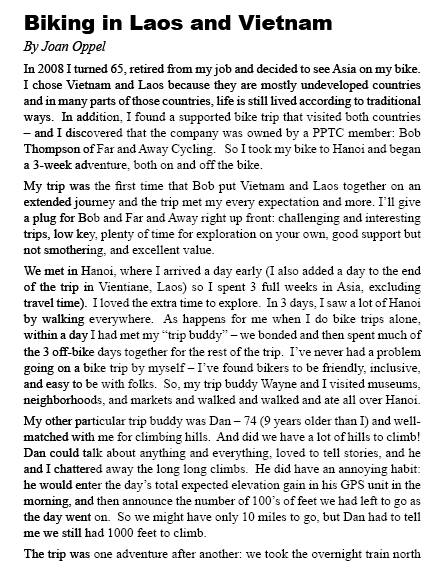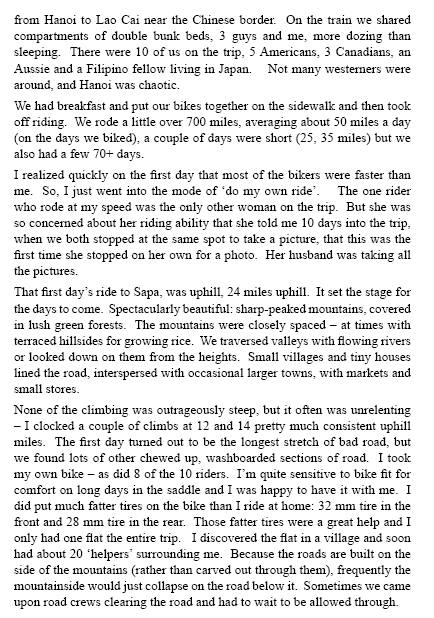 ***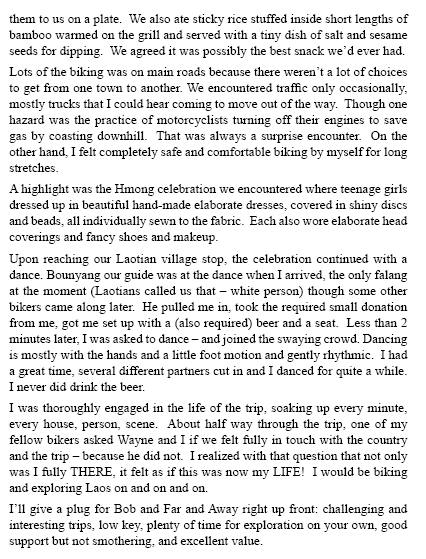 ***
A big thanks to Joan for sharing the experience!
Best,
Bob